ENSAYOS SOBRE UN TRIBUNAL
AL PODER DE LA ECONOMÍA POLÍTICA
22.03.19 - 09.06.19 / Espacio Base de Datos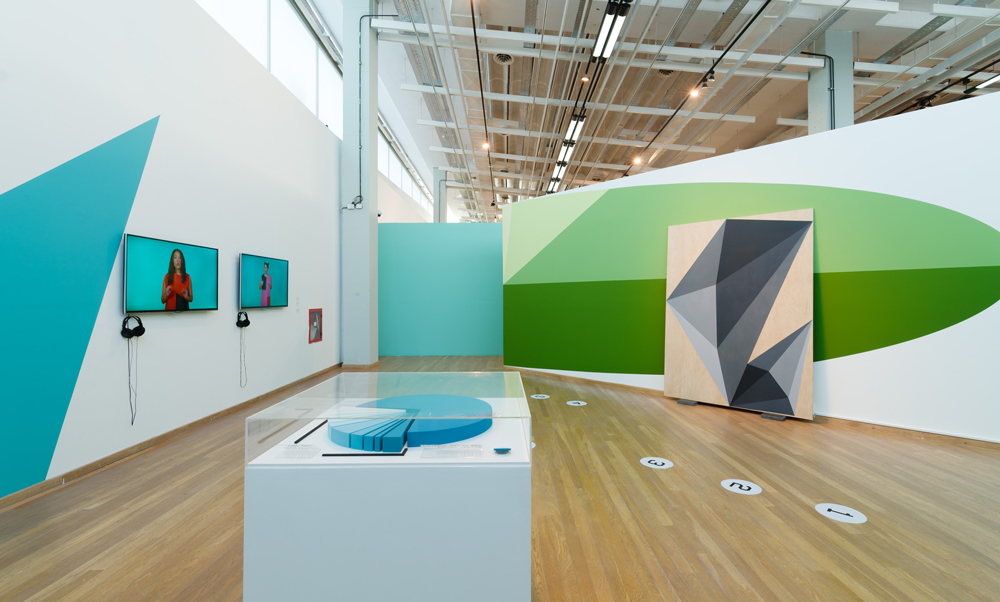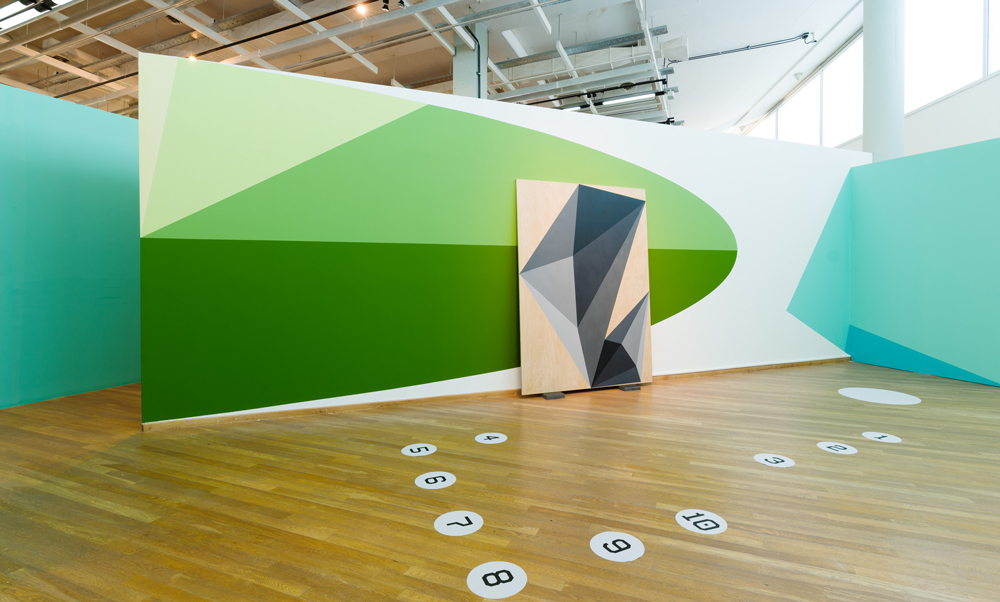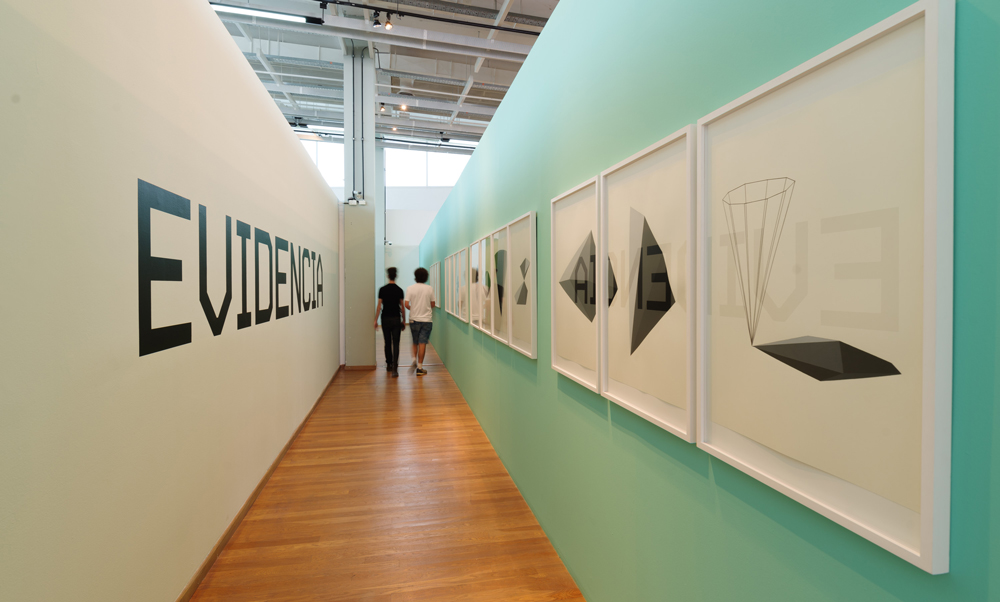 Curators: Florencia Battiti – Cecilia Nisembaum
–
(GET) OUTSIDE THE LAW

In a Kafka's famous story, a miserable peasant waits for decades before the gates of Law to be let in, for finally dying without knowing that they have always been open.
The Law of Capital works the other way around. It keeps as confined, under the appearance of full freedom (market, speech, citizenship, whatever), but it never shows us the exit door.
Both, however, are complementary. The peasant doesn't know that he could access, by his own means, the Law that would free him from exploitation. We don't know that by re-founding the work of the Law we may be able to find the exit.
The Law of Capital is made of something more –much more– than heavy gates and armed doorkeepers (extreme resources when everything else is not enough). It is made, for instance, of words, of a real language that echoes in our ears until it makes us believe that it is our "natural" language, that these words are our own creation.
And it is made of rituals, gestures, behaviors, habits, spaces, images, objects, mythical tales, masquerades, performances, stagings. Basically, everything that is part of what anthropology calls culture. The Capital is a culture that presents itself as nature: its law seems as fatal as, let's say, the Law of Gravity. And it certainly is fatal: it openly kills a bit everyday.
Ensayos sobre un tribunal by Alicia Herrero suggests a way of performing the law. It implies spatial modifications, images, gestures, habits, etc., in order to place oneself outside this law; to generate another Law that clearly points towards the doors, the exits, the authentic Nature.
For instance, the space of tragedy (and what else is the experience under the Law of Capital?), that gives room and its voice to the Chorus, so that it can testify from its victim role (in Classical Antiquity, as well as today, the witnesses were martyrs: who testified their faith at the expenses of their bodies). 
The corridors of the Law are usually dark, confusing, silent. Here, going through a corridor of critical clarity, the geometries of the Law spin around themselves to light up, with their own movement, the evidence of the necessity of a trial to the Law of Capital, where the Chorus would be a different kind of witness:  one that re-creates the Law with its collective and polyphonic voice.
There, in the enclosure, it will be shown that the presentations of the case, or the accusations, are embodied by women. It can't be chance. They are today a little bit outside the Law (of Capital). They are not the only ones, of course. All the wide and painful areas of exclusion, marginalization, exploitation, the arbitrary domain, the mind colonization –that's to say, almost everybody–  are the potential enclosures where the law could be re-created.
Furthermore, as Alicia's work seems to suggest, a new kind of judge could also be created. Because, with the Law of Capital, the judge, that by definition rules, can be ruled out.
Eduardo Grüner 
(Buenos Aires, 1954) Bachelor's degree at Escuela Nacional de Bellas Artes Prilidiano Pueyrredón. She exhibited for the first time in 1986, her work has been presented in various exhibitions, such as Tácticas luminosas at Fundación Fortabat (Buenos Aires, 2019); Democracia en Obra at Centro Cultural Kirchner (Buenos Aires, 2018); intervention at Fundación Proa (Buenos Aires, 2018); I BienalSur (Buenos Aires, 2017); individual exhibition at Henrique Faria (Buenos Aires, 2017); It´s the Political Economy, Stupid at DAAP Galleries (Cincinnati, 2016); Galerija Nova (Zagreb, 2014); Gallery 400 (Chicago, 2013); Austrian Cultural Forum New York and Center of Contemporary Art (Thessaloniki, 2012); Adquisiciones recientes at MALBA, (Buenos Aires, 2012); individual exhibition at Henrique Faria (Buenos Aires, 2012); VIII Bienal do Mercosul (Porto Alegre, 2011); individual exhibition at Dispari & Dispari (Reggio Emilia, 2009); Be(com)ing Dutch at Van Abbemuseum (Eindhoven, 2008);  IV Goteborg Biennale (2007); 1ª Bienal del Fin del Mundo (Ushuaia, 2007); Relectura colección MAMBA (Buenos Aires, 2005); individual exhibition MACRO, (Rosario, 2005); Alltag und Vergessen at NGBK (Berlin, 2003); Shedhalle (Zurich, 2003); Últimas Tendencias at MAMBA (Buenos Aires, 2002); intervention at Boijmans van Beauningen Museum (Rotterdam, 2001); individual exhibition ICI (Buenos Aires, 1998); individual exhibition at Centro Cultural Ricardo Rojas, (Buenos Aires 1997); individual exhibition at Fundación Banco Patricios (Buenos Aires, 1997); [en tránsito] Señales Presentes at Museo del Chopo (Mexico) and Fundación Banco Patricios (Buenos Aires, 1997/96); Violaciones domesticas at Espacio Giesso (Buenos Aires, 1994); V Bienal de La Habana (1994). Her work has been included in publications such as Art and Politics Now, Thames & Hudson; Künstlerische Projekte Zur Vermittlung, Taschenbuch; Rethinking Marxism, Taylor & Francis. Her work is part of public collections at Museo de Arte Moderno de Buenos Aires, Museo de Arte Latinoamericano de Buenos Aires, Castagnino+MACRO in Rosario, Centro Arte Contemporáneo Mendes in Rio de Janeiro and Centro Wilfredo Lam in La Habana, among others. She has directed the LiPac Rojas-UBA and published Consideraciones sobre lo Público, un Simposio en Tres Actos (2011).
Quién sabe Alicia
by Agustina Paz Frontera
Cohete a la Luna, 28/04/19
Ensayo sobre un tribunal, Alicia Herrero
by Vuenos Airez
28/04/19